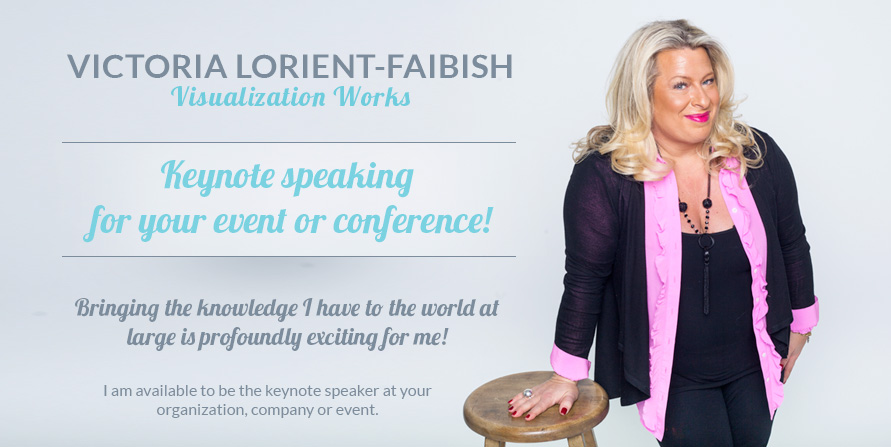 Victoria Lorient-Faibish MEd, RP, CCC, BCPP, RPE is a Registered Psychotherapist, relationship expert, life coach, author and keynote speaker. For 20 years she has witnessed the metamorphosis of countless people as they journey toward their "self-culture" and their healthy "relationship-cultures". She has a master's degree in educational psychology, has studied energy psychology modalities and her influences include eastern philosophy modalities, visualization, meditation, breathe work, as well as modern and traditional psychotherapy; the basis for her brand of holistic psychotherapy that works with the mind, body and soul to effect monumental change in her clients' lives.
As a keynote speaker I would be delighted to speak at your organization, event or conference. I also love working collaboratively to create a talk, seminar or workshop that is unique to your organization! I bring my vast expertise in human interrelationships to help improve a workplace culture. When we relate in toxic ways, we cannot succeed! Improving workplace relationship cultures transforms employee dynamics, leadership styles and improves performance, emotional well being, morale and communication which ultimately affects a company's bottom line.
Please contact me for more information and my fees.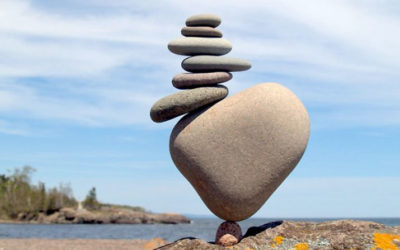 November 2nd, 2014 in Toronto
With so many complications on the planet at the moment, not to mention our obsession with leading very busy lives, it is no surprise that many people are suffering from increased anxiety. Whether it is simple cabin fever or a complex anxiety disorder, anxiety can be a debilitating nightmare for many. The good news is there are ways to treat anxiety holistically, without drugs.
Toronto holistic psychotherapist Victoria Lorient-Faibish has been helping people fight anxiety and depression naturally for more than 20 years. On Sunday, November 2nd, 2014, she'll host day long workshop focused on giving people tools and strategies to fight this important battle head on.
"This transformational and experiential day of learning is focused on helping participants break through anxiety and reclaim their real selves!" says Victoria. "We'll cover everything from the biology of anxiety to supplements and strategies to transform perfectionism and your inner bully into a supportive inner coach."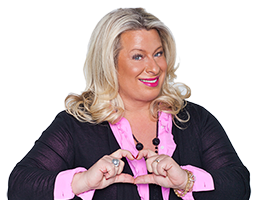 Join my mailing list and download a free guided meditation